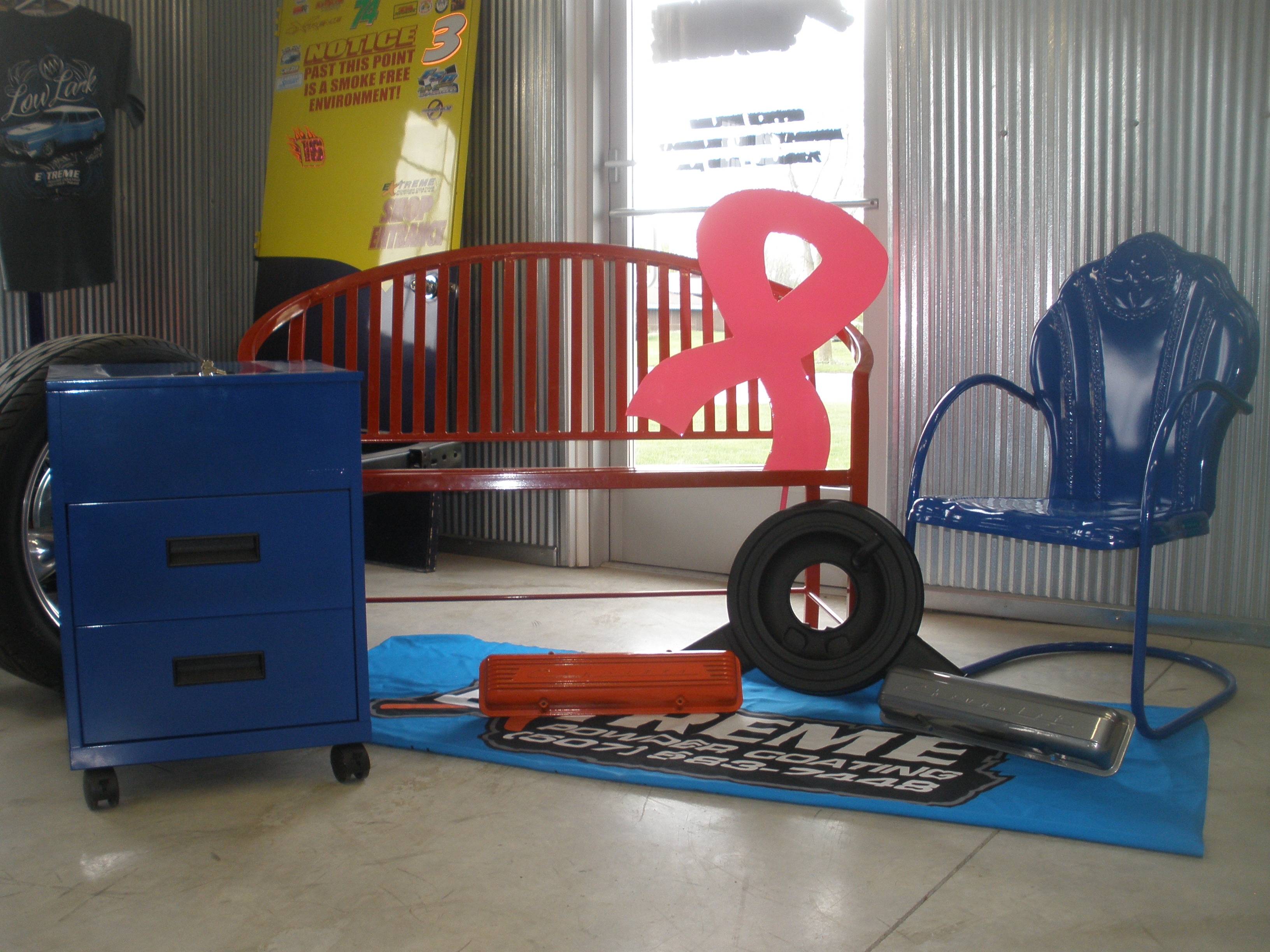 Custom Color
Available In Blooming Prairie, Minneapolis & Mankato, MN
Powder coating is the metal finish of choice. Powder coating creates a superior, more colorful, longer lasting finish. Our curing ovens literally bake the finish to the part! Extreme Powder Coating can provide you with a superior quality coating on all your industrial and performance parts.

At our shop, we keep a wide range of colors in stock to better serve our customers. We keep many RAL colors on hand. We stock several less commonly used colors as well. From oranges, greens and purples too!

Some custom colors may have to be ordered in lesser quantities. We can order the specific amount of powder required to coat your project, so you're only paying for what is needed!

Call or come into the shop to discuss your custom project. We can make just about anything possible! Check out thousands of custom colors on the Prismatic Powders link below.